I love our giant, vintage-framed, homemade chalkboard that hangs in our living room. We created it for our wedding as a menu board and it has become one of my favorite wall-hangings in our house. It serves as an offbeat, functional piece that can decorate for a holiday or provide useful household information (Wifi password for guests, note to the husband). So as Valentines Day is around the corner, I thought it would be fun to do a little roundup of my favorite chalkboard art for the day. Whether it's inspiration for creating your own chalk art or a lovely printable to frame, there should be something here for you.
1) The Lily Pad Cottage created this adorable piece based on their super sweet bedtime routine. I love the dual chalkboard, conversation-aspect of it.
2) Art by Erin Leigh shows you how to make a mixed media Valentines day banner, though I'm loving the chalkboard underneath. Well, really I like it all.
3) We Lived Happily Ever After shares some adorable chalk printables.
4) Just a Bird Printables on Etsy is selling this printable. I am all over the simplicity of this.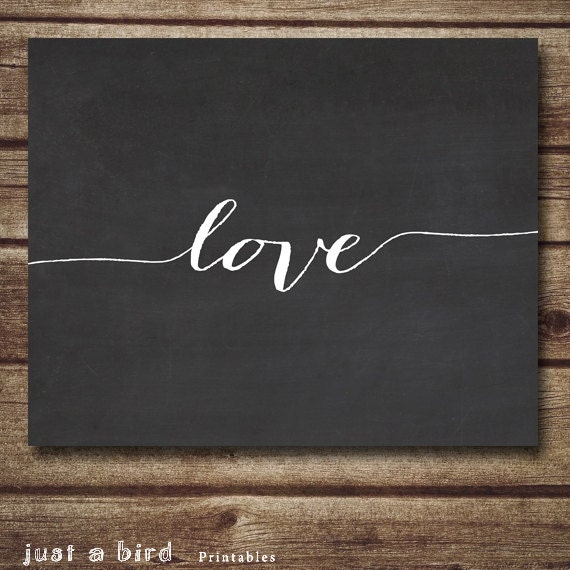 5) Pink Owl Party Design, another sweet Etsy shop, sells this awesome printable.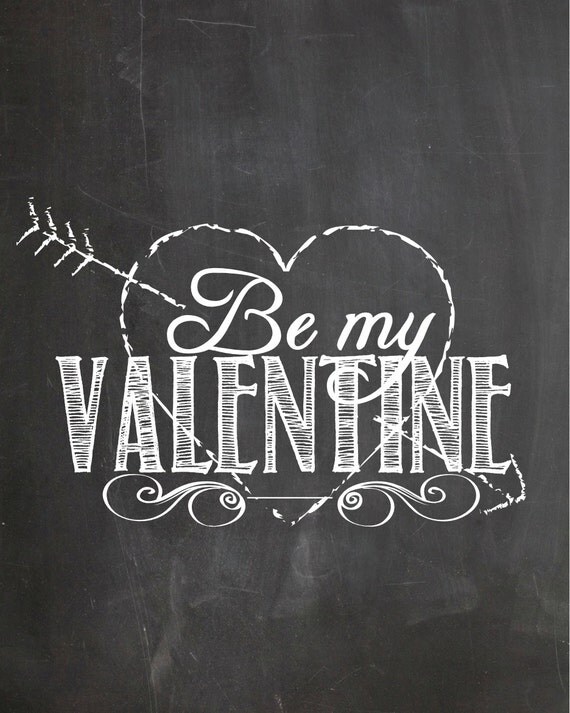 6) And last, but not least, Rifle Paper Co makes this fun card to send out this February.
Happy Valentines Day, my friends! I hope this chalk art inspires you to celebrate the love in your life, romantic or otherwise. Whether it's that of a significant other, family, or a group of friends, love is something worthy of recognition. So enjoy the holiday and consider the best thing you can possess in this world: the love of another.